Passenger Air Charter Services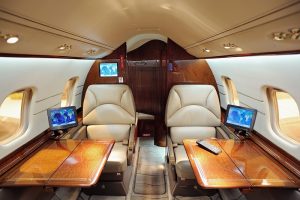 Grand Aire's signature passenger concierge services provide a variety of personalized options to cater to the unique needs of every customer. Our Optional in-flight amenities and concierge services provide an extra touch of luxury. Our passenger air charter services for both executive and corporate travel are specially designed to offer the best passenger air charter experience around. If you have questions about this or our air charter service, please give us a call today.
Scheduled Passenger Air Transportation
Our company caters to private individuals, corporate executives, government agencies, athletic teams, entertainment crews, emergency response teams, and many others. The company coordinates every detail of a flight, including scheduling, security, and ground handling.
Nonscheduled Chartered Passenger Air Transportation
Grand Aire arranges helicopter charters, private jet aircraft, and executive airliner charters, as well as a huge range of specialist personal aircraft, for a variety of clients, including senior business executives, celebrities, and royalty. We utilize only Wyvern and Argus rated carriers. Our team is also able to provide urgently required medical charters to sick and injured patients. Our dedicated passenger air charter experts can arrange your private jet booking and are available 24/7.
Grand Aire also manages group air charter flights. Our company handles larger passenger aircraft, including regional jet airliners, VIP and executive airliners, and narrow- or wide-body airliners. We're happy to offer a variety of services for your next conference, special event, sports team, or corporate air charter.
Personal Air Charter Services
Private air charter services offer a range of advantages for busy professionals, including time efficiency. From quicker check-ins to faster transit times, a private charter is a perfect way to fulfill multiple meetings in different cities, carry out several site visits in one day, or simply have more opportunity to remain productive while traveling.
Expansive cabin interiors, technological enhancements, and luxury seating mean that passengers can recline in complete comfort for the duration of the journey and arrive refreshed at their final destination.
A private jet charter also takes the stress out of traveling for leisure. Whether journeying alone or as part of a small party or family, the generous cabin interior of a private plane allows for luxurious comfort and complete privacy during a flight.
Using a private jet to get to a holiday destination ensures the additional benefit of access to private terminals for faster security check-ins, so more time is spent enjoying the getaway instead of waiting in line. With its ability to access more locations around the world and enhanced potential for personalization, chartering privately is the perfect way to travel for pleasure.
Group Air Charter Services
Grand Aire has built up a reputation for delivering seamless group air charter solutions for a broad range of clients around the world, including multinational businesses, large and small conferences, sports teams, entertainment management companies, relief agencies, and governments.          
We offer personalized service, tailoring every aspect of the group air charter experience to your precise needs. We also provide red carpet service and offer superior catering/hotel and rental car accommodations. The Grand Aire team will provide a truly memorable experience, enabling you to pick precise times and dates of flights and choose from a vast range of branding, catering, and service options. 
Grand Aire is happy to provide these services for a variety of clients, including athletic teams, private individuals, government agencies, entertainment crews, and emergency response teams. We specialize in corporate group air charter services as well. Whether you need to get to a conference, retreat, meeting, or another corporate event, Grand Aire has the experience and the resources you need to make sure your corporate event is a success. The company coordinates every detail of a flight, including scheduling, security, and ground handling.
We are happy to create the perfect personalized flying experience. For passenger air charter services in Swanton, OH, contact Grand Aire at 800-704-7263 today!
Click to view our Passenger Air Charter brochure.