Air Charter Services in Chicago, IL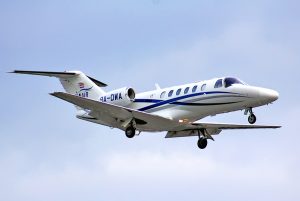 Grand Aire is proud to offer premier Chicago air charter services – our flexibility, professionalism, and history in the industry set us apart. Our Grand Aire team members will always provide the best in on-demand freight and passenger air charter services. Here are just some of the many services that we currently offer:
Cargo Air Charters. We offer quick quotes, reliable 24/7 assistance, both scheduled and nonscheduled chartered freight air transportation, and more.
Passenger Air Charters. We provide dedicated 24/7 assistance, working with your preferred timeline. Whether you need scheduled or nonscheduled passenger air transportation, you can count on Grand Aire to provide the best in passenger air charter services.
Air Freight Forwarding. Here at Grand Aire, we offer delivery to any point in the U.S., superior domestic & international export services, 1-4 deferred air service, and more.
Medical Air Transport Our organ procurement air charters are solely flown by ARGUS/Wyvern-Rated Carriers.
Air Charter
The Grand Aire team is proud to provide endless choices in private air charter. If you're seeking true comfort and modern amenities in private Chicago air charter services, look no further than Grand Aire – our full-service, one-stop private air charter services are unparalleled.
About Chicago, IL
Chicago (known as the "Windy City") is the third-most populous city in the U.S. It is truly one of the country's foremost seats of culture, architecture, art, academic research, and more. Chicago boasts a booming economy, millions of tourists every year, and a rich city culture. Here you'll find some of the country's most renowned theaters, museums, art galleries, live music venues, sports arenas, and more.