Air Charter Services in Cincinnati, OH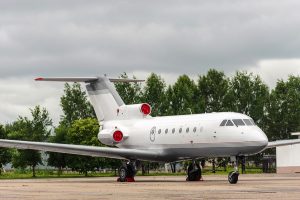 Are you looking to select the best in premier Cincinnati air charter services? When it comes to excellence in air charter service, there's no better provider than Grand Aire! We have over 25 years of experience in the field, and our team members are experts at what they do. Here at Grand Aire, we are committed to providing top-quality Cincinnati air charter services.  
Here are just some of the many services that we currently offer:
Air Charter
Are you seeking comfort, luxury, and modern amenities in a private Cincinnati air charter service provider? Of course you are! Here at Grand Aire, our team of aircraft experts performs regular assessments to ensure the safety of our cargo, passengers, and crews. Our mission is to fully personalize and customize your flying experience to your needs and desires. Contact us to learn more about our private air charters and amenities.
About Cincinnati, OH
Cincinnati is the third-largest city in Ohio. It is located on the north side of the confluence of the Licking and Ohio Rivers. The city culture is highly influenced by its rich history of German and Irish immigrants; many of the city's food specialties and arts events reflect this heritage. Cincinnati's various cultural and tourist attractions include the Cincinnati Zoo and Botanical Gardens and the Taft Museum of Art. It is a thriving city with a vibrant culture and history.