Cargo Air Charter Services in Toledo, OH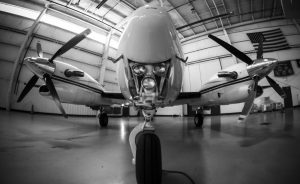 Grand Aire is a global air cargo charter services company; our size, global infrastructure, and experience in air cargo charter is what sets us apart from many of our competitors. We offer a full range of cargo aircraft, from small jets for urgent packages to large freighters for large cargo. We offer additional services depending on the specific needs of your cargo aircraft charter.
Real-Time Flight Following
We know how important it is to know exactly where your cargo is at every point during the journey. That's why we offer real-time flight following so you can follow your cargo every step of the way. When you're following a strict deadline or your cargo is too important to leave to chance, use Grand Aire and know that our real-time flight following will give you the peace of mind you want with your next air cargo charter services opportunity.
Why Use Grand Aire?
When you choose us for cargo air charter services, you can expect prompt, quality service. Here are just a few reasons to choose Grand Aire:
Certified Indirect Air Carrier (IAC)
All vendors are pre-qualified
We offer truck intercepts
Our reverse bid board allows us to offer quick charter solutions
Milestone updates throughout your trip via your choice of communication
Our quality control process guarantees the highest possible service level
Our specially-trained logistics team will manage your move 24/7/365 to ensure you have a successful experience each and every time!
If you have questions about the services we provide as part of our charter air cargo services, call 800-704-7263 today. 
How much does it cost to charter a cargo plane?
If you're interested in our cargo air charter services, give us a call to find out about our pricing options. Depending on the kind of aircraft you'd need, the length of the journey, and other factors pertaining to your specific cargo aircraft charter needs, we'll put together a quote for you. We do our best to offer quality and timely service at a price you can afford. That's because our buying power and reputation allow us to find you the best cargo charter prices, ensuring you always receive the most cost effective solution. Give us a call today to get started.
Downloadable Items
Are you looking for reliable cargo air charter services in Swanton, OH? Trust the team at Grand Aire for all your air charter needs. Call 800-704-7263 today!