Air Charter Services in Detroit, MI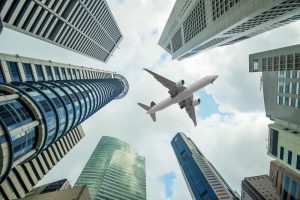 When our clients choose Grand Aire for their Detroit air charter services, they know they're getting state-of-the-art services, amenities, and the utmost in customer support. We're proud to offer premier Detroit air charter service; our flexibility, professionalism, and history in the industry set us apart. Here at Grand Aire, our commitment is to provide the best in on-demand freight and passenger air charter. Our Detroit air charter services include:
Air Charter
If you're seeking true comfort and modern amenities in private air charter services, look no further than Grand Aire. Our team of aircraft experts performs regular assessments to ensure the safety of our cargo, passengers, and crew. Our priority is always your safety and comfort.
About Detroit, MI
Detroit, Michigan is one of the U.S.'s most exciting, up-and-coming cities. It is the fourth-largest metropolis in the Midwest, and is the largest city on the U.S.-Canada border. The city is situated on the picturesque Detroit River. Detroit is home to a thriving, well-known arts and cultural scene, marked by a rapidly-growing population of artists and young professionals. The city has a diverse, deeply-embedded musical heritage, and boasts some of the country's best live acts and music events, as well as several major theaters, museums, universities, and tourist hot spots.