Flag City Honor Flight

This October Grand Aire had the privilege of hosting another Flag City Honor Flight. This is an event that Grand Aire has been hosting for 8 years and counting. 
Flag City Honor Flight is based in and serves Findlay, Ohio and all surrounding areas. This organization was founded in 2010 and has always been completely volunteer ran and non-profit. The organization gives veterans the opportunity to visit the memorials in Washington D.C. that honor their time of service and sacrifices that they have made. With the help of many sponsors, the flight comes at no cost to the veterans who are participating. Each flight is able to fly around 80 veterans who are accompanied by a "Guardian" who helps them get around during the entire day.
Veterans
To be a part of this day, whether it be a veteran, guardian, or volunteer, you will need to apply first. All Veterans, man or woman, are eligible to attend, so it does not matter if you were overseas or stateside during your time of service. The top priority for this flight are the WWII Veterans and the terminally ill Veterans from all conflicts/wars. If there is still room after those Veterans have been accepted, they will begin to then go through and find Veterans from the Korean War. In the future they will begin to accept Vietnam Veterans as well. There is no cost to the Veterans to participate in this day. 
Guardians
To partake in the day as a guardian can be a little more challenging, due to the guidelines that they must follow. All guidelines are for safety reasons so that Flag City can ensure that all Veterans are in good hands. Guardians must also be able to do the following:
Lift 50 lbs.
Push 200 lbs.
Transfer Veterans in and out of wheelchairs/seats
Lift a wheelchair
Push/pull a wheelchair long distances (the equivalence of 10-15 miles)
Bend over to tie shoes, or pick up items for Veterans
Multi-task in order to assist two Veterans if asked
Must be between that ages of 18-65
Must be in good health
After you have been accepted to be a guardian for the Honor Flight, you must attend training the Sunday before the flight. You must also pay a tax-deductible $400.00 donation for tour bus costs and meals.
Volunteers
Another crucial part of Honor Flight are the volunteers without volunteers, the day would not be able to happen. Anyone can apply to help out as a volunteer for the day of the flight and other events that contribute to the flight. You have the choice to volunteer at one or more of the events below:
Help set up or tear down events
Organize and work at fundraising events
Drive Veterans to and from the airport on flight day
Help with the 4th of July Parade
Work at the booth at the Hancock County Fair
Serve Food or set up at Veteran's Canteen (November)
Attend and work at various dances at Amvets and Senior Center
Help at the Home Show booth at the Findlay Village Mall
Grand Aire
Here at Grand Aire we are proud and honored to host such an awesome event and work with an incredible organization. We have had the privilege to work with everyone that has been involved in this event for 8 years and look forward to continuing to donate our hangar space, facility and efforts to this very special event as long as it continues. Our FBO team is always honored and there to help when needed and our hangar space is perfect to fit the hundreds of people who are involved with the day.
To learn more about  our FBO and all that it has to offer click here.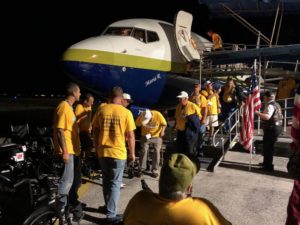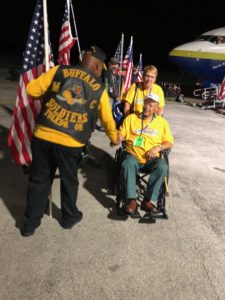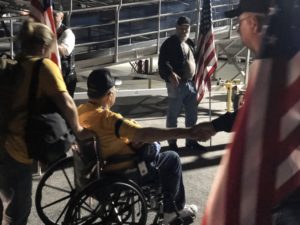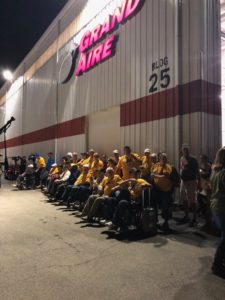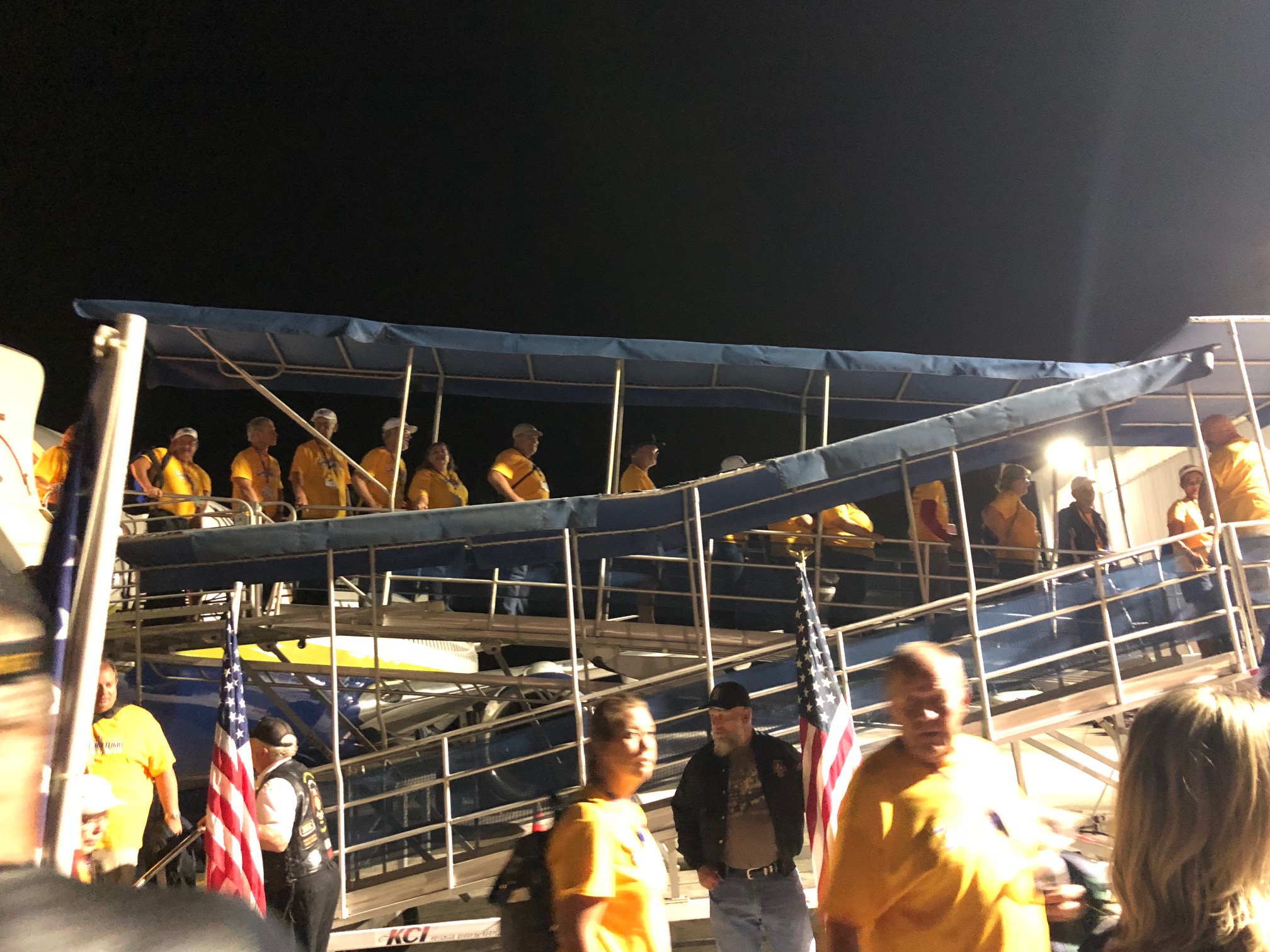 For more information on the Flag City Honor Flight or to get involved with the organization visit their website.
Be sure to check out our Facebook page to view all of the photos from the day.