EAA Airventure Oshkosh 2018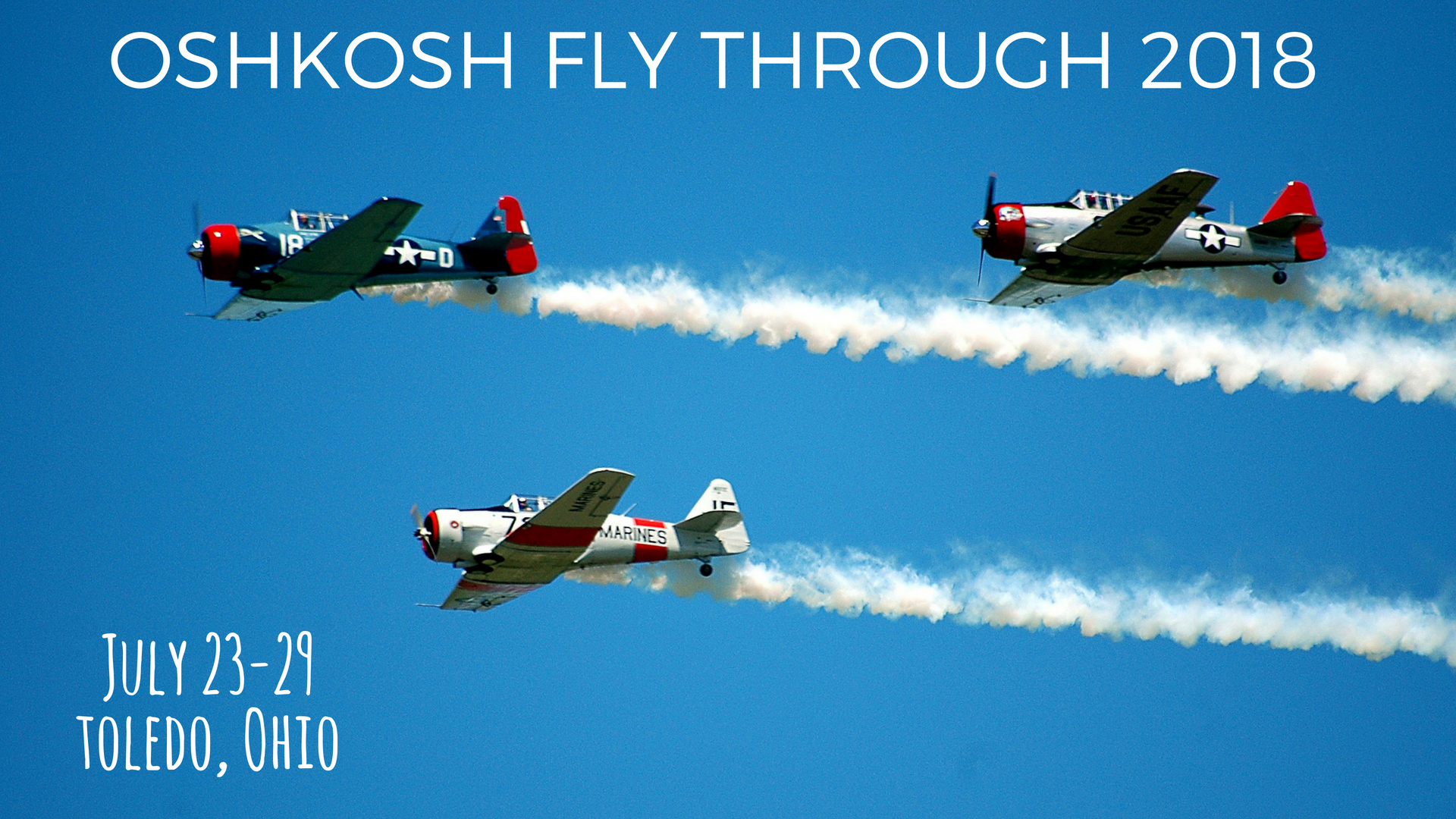 EAA Airventure Oshkosh 2018
It is finally EAA Airventure Oshkosh Month! Keep reading the blog to find out how the EAA fly-in came to be and to find out what Grand Aire specials are available during the week of #OSH18.
The History
The Experimental Aircraft Association's Fly-in Convention has been in existence since September 1953 at Curtiss-Wright Field when they had their first gathering as part of the Milwaukee Wisconsin Air Pageant. The first show was very small compared to what it is now. Less than 150 people were in attendance with just a few aircrafts that were homebuilt and modified.
In just a few short years the EAA fly-in had grown tremendously. It had grown so much that the area at the Milwaukee Airport that they were allowed to use was too small for the event. When they realized that they needed a much larger space, they then moved to Rockford (Ill.) Municipal Airport in 1959. The Rockford Municipal Airport is where the EAA Airventure Oshkosh really took off. While at Rockford, the event infamous for its home builders' event and its family-friendly feeling that people experience today. This was also the time that more events were introduced to the convention, including the Warbirds, antiques and aerobatic performers. 
In 1969, they realized that they, once again, had grown too big for the space that they were given at Rockford and decided to move to Oshkosh, Wisconsin. The airport was big enough and set up perfectly for the event to take place. In six months volunteers had made a convention site for the event and to this day more than 4,000 people come out to help run the EAA Airventure Oshkosh every year. After the move to Oshkosh, the event was reaching six figures in attendance every year.
Today, the event brings in over $100 million in revenue and more than 500,000 people to the city each year. It has become an international gathering place for aircraft lovers. With over 1,000 forums and workshops there is always something to do or learn about at EAA Airventure Oshkosh. 
Grand Aire Fly-through
Grand Aire is hosting an EAA Airventure Oshkosh Fly-through for anyone that is attending the event and wants to stop by our FBO going to or from Oshkosh for some great perks:
$0.40 off fuel
No ramp or parking fees
Free 'Swag Bag'
Snacks and drinks provided
24/7/365 staffed FBO
If you are into aviation at all, Oshkosh is a great place to see all things aviation. They have aircraft that are both old and new and plenty of air shows to watch. If you are attending this year be sure to stop by the Grand Aire FBO to receive our specials!